We are delighted to announce the online virtual soccer course with a difference: TopTekkers Player One.
Your child will receive a fun, educational soccer education that extends far beyond the field of play.
What is TopTekkers Player One?
TopTekkers Player One is the HOLISTIC SOCCER EDUCATION course for TopTekkers-age children. As well as improving their ability and technique with live sessions from UK academy coach and Head of Player Development Steven Crane, participants will be given exciting off-field workshop tasks to improve their nutrition knowledge, creativity, and have fun - all while boosting their confidence and presentation skills.
Steven said: "I've been working on ways to keep my own players fresh and engaged, and that's why we've come up with TopTekkers Player One - from top to bottom it teaches them everything they need to become a well rounded player, while having a lot of fun."
The 10-week course will be delivered by TopTekkers through online webinars, videos, and forms.
Each week, players will get:
Online on-field session
The course includes one on-field session to complete in your own time. These include fun technical activities delivered by UK academy coach Steven Crane.
Off-field workshop task
Fun tasks to complete away from the training field designed to improve a fully-rounded knowledge of soccer as well as develop the child as an individual, including analysis, scouting, nutrition, mindset, presentation skills, and confidence.
TopTekkers weekly learning plan
Three fun challenges every week to complete on the TopTekkers app, with progressed tracked personally by Coach Crane.
Physical challenges
Three fun physical challenges each week designed to help get players back in shape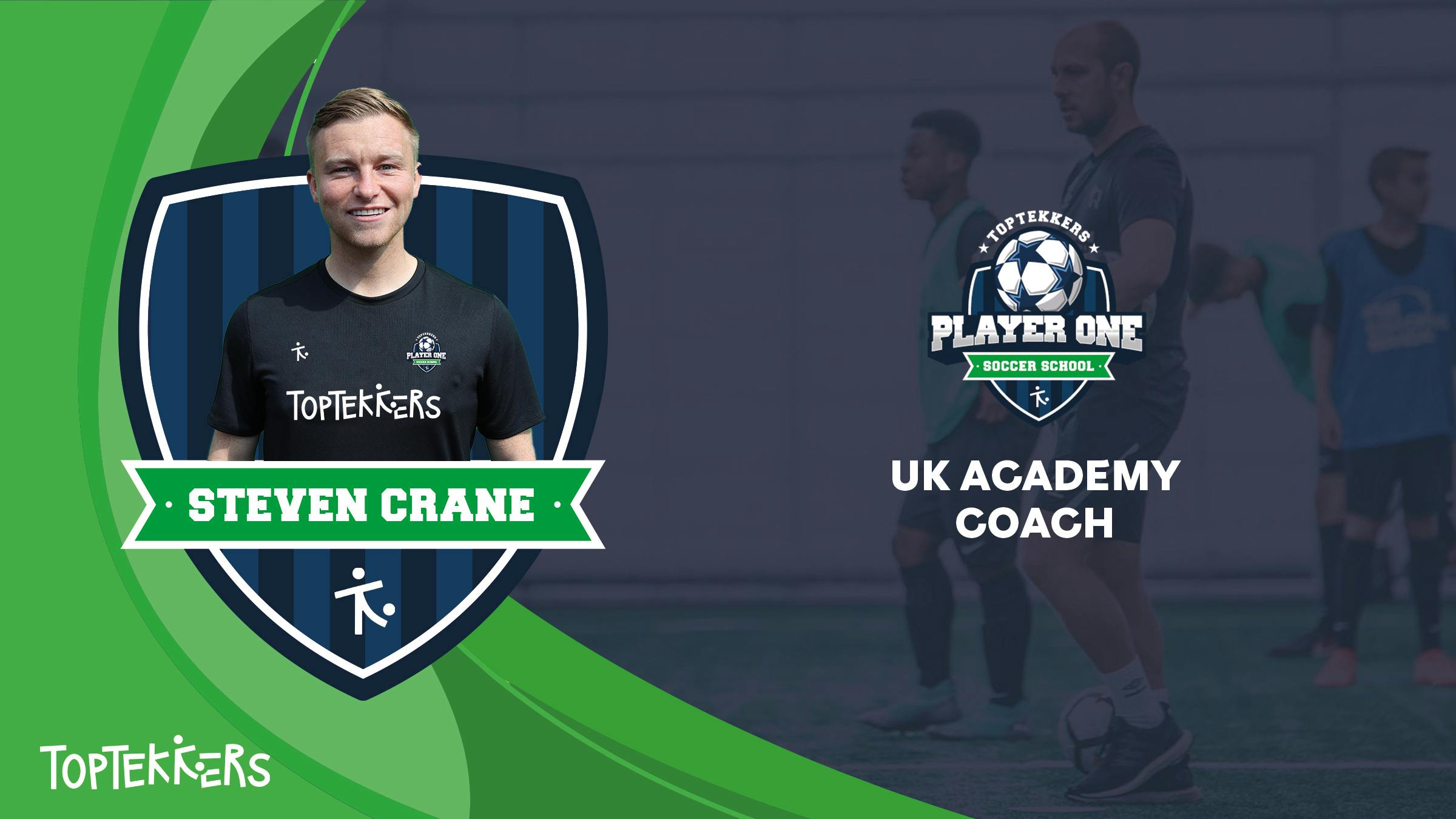 How do I book my child's place on the course?
TopTekkers Player One is free to TopTekkers users who pay annually.
Alternatively, you can sign up for the course separately here.
Look out for updates on social media tagged #TTPlayerOne - we can't wait to have you on board!